Canadian Medical Supplies and Equipment

Supplying the highest quality products in the industry and proud to be a Leader with ISO 13485-16 MDSAP Certification.
BND Inc. (Bio Nuclear Diagnostics Inc.) is the Canadian leader of medical supplies and diagnostics for the healthcare industry. Our proven track record has been built by partnering with medical institutions to stretch their healthcare dollars.
40+

Years in
Business

56

Diagnostic Tests
Approved

11041

Products in
Distribution

1320

Facilities
Served
The BND Difference: Supplying Canada's Health Facilities with the Highest Quality Products
Bio Nuclear Diagnostics Inc. quality management system is ISO 13485 certified under MDSAP. Thus, ensuring that our products and services maintain the highest quality standards in the industry.
Founded in 1979, BND Inc. is your partner in healthcare services. We're equipped to support your team in stretching every healthcare dollar and get you the right products at the right time.
As a 100% Canadian medical devices distribution company, we provide laboratory consumables, infection control / personal protection equipment, and state of the art advanced diagnostic testing assays to health care providers across Canada.
Operating out of two large centrally located facilities, BND Inc's dependable supply chain process provides optimum delivery of products and services to hospitals, physicians, health care facilities and laboratories.
Our success is largely rooted in strong customer loyalty, our long-term partnerships, and providing personalized service from our highly knowledgeable and educated staff. Our services are backed by our Health Canada audited Quality Management System.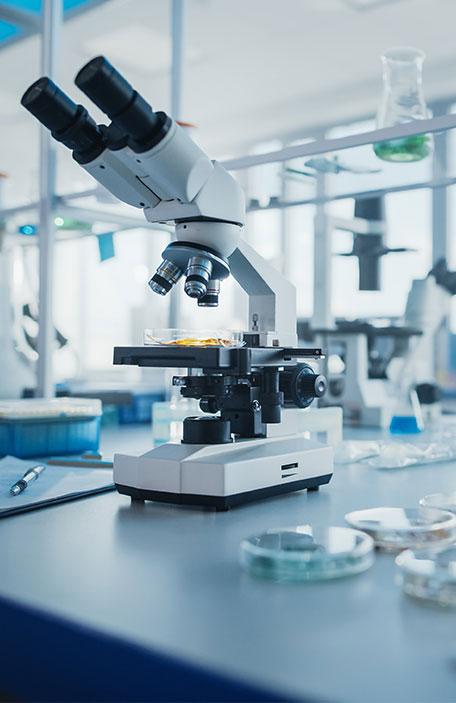 The Leader of Medical Supplies and Diagnostics for the Healthcare Industry
We work with Quality Suppliers