Founded in 1979, Bio Nuclear Diagnostics Inc. (BND) is a 100% Canadian-owned and operated medical disposables and diagnostics company, providing national marketing and sales of medical laboratory consumables, infection control/personal protection equipment and advanced diagnostic testing assays to healthcare providers across Canada.
BND's visionary strength is to recognize and respond to the ever-changing needs of the healthcare community by providing coordinated customer service, affordable pricing, and a commitment to maintain sufficient inventory levels consistent with consumer demands.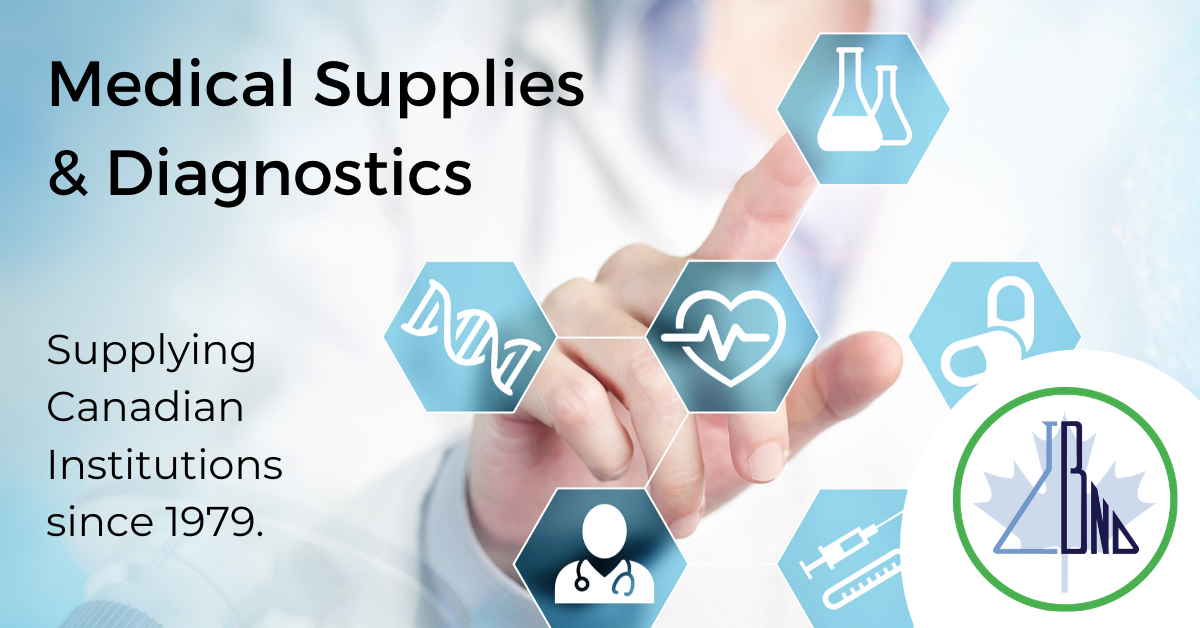 Our Quality Management System conforms to the ISO13485-16 MDSAP standard, which ensures strict quality control measures governing a broad range of products and services. Operating out of two large facilities located in the Greater Toronto Area, BND's dependable supply chain process provides optimum delivery of products and services to hospitals, physicians, and various healthcare sectors.
Our vast menu of private label and brand name products are fully warrantied and competitively priced. In addition, BND continues to explore opportunities to work with customers currently using EDI for all types of transactions.
BND's quality management team routinely visits its European, Asian and North American OEM facilities to ensure their compliance with good manufacturing practices, humane working conditions. This in turn establishes confidence in the quality of our products and provides peace of mind to our health care partners. By practicing multiple sourcing from accredited suppliers, BND is able to ensure diversity of product choice and mitigate the risk of diminished inventory levels during periods of surge demand.
Vision Statement
BND's vision is to be a leader in providing consistent healthcare value to the Canadian medical community by researching and source new products and technologies.
Mission Statement
Through commitment to innovation, quality and excellence, BND aspires to consistently provide its customers with the highest standard of products, competitively priced and backed by world-class customer care. We continuously strive to be the best medical disposables and diagnostics company to ensure our customers can rely on our products to ultimately improve the lives of the patients they serve